Happy October friends! I know this time of year can be a bit scary, but you know what isn't scary? The advertisers that keep this site going! Please check them out: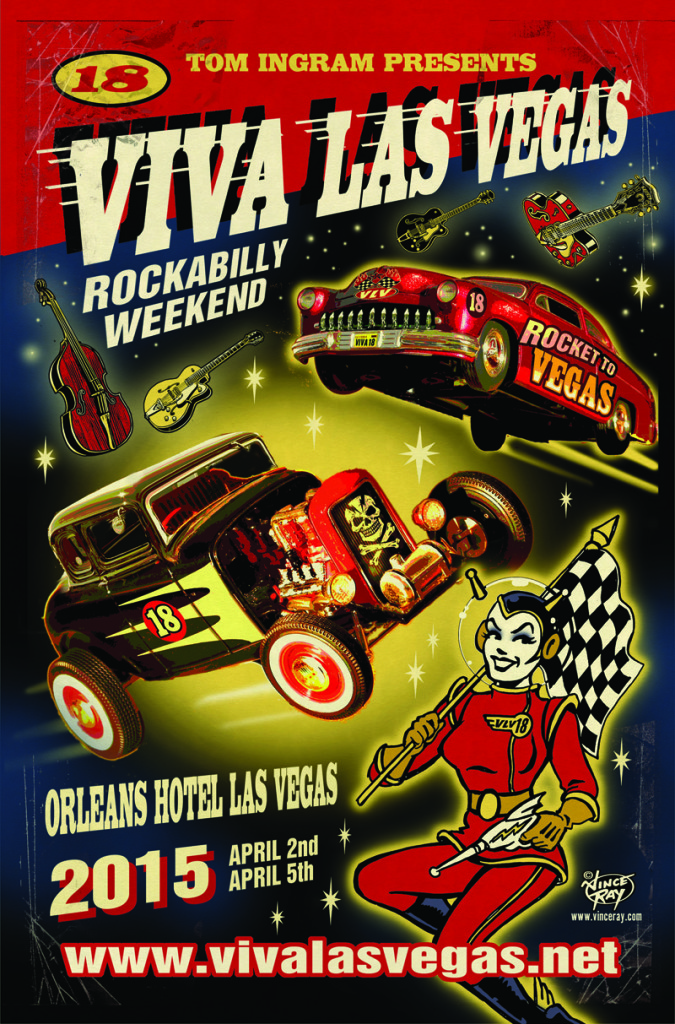 Can you believe it's already time to start talking about Viva Las Vegas again? I know I can't! Really, Viva Las Vegas is less than six months away. Time has really flown by! Hopefully you have already booked your hotel at The Orleans as it is sold out. If not, you may be able to still get on the waiting list or book a near by hotel. We recently stayed at the Gold Coast for The Rockabilly Rockout and the rooms were really nice, I would recommend staying there if you can't get a room at The Orleans. It is also the time to start purchasing your ticket. The lineup has been announced and it doesn't disappoint! You can see the post we did about the line-up
here
. Stay tuned for more news on VLV as it comes out. You know The Rockabilly Socialite always brings you the news first!
Rockabilly Socialite Vintage Look at that, I am my own advertiser! I recently re-listed everything in my shop with new SALE prices! Check it out, you may find something you can't live without. When I get back from vacation, I will also be adding a ton of vintage swimsuits, dresses, and purses. So feel free to favorite my shop so you can see when they get posted. Rockabilly Socialite Vintage, for the Socialite in you!
I am so glad to have
Cats Like Us
back on The Rockabilly Socialite! I'm sure you have heard of Cats Like Us before, but if not, Cats Like Us is a retro style clothing boutique selling new fashions with classic styles from the 1940's, 50's and 60's in modern fabrics and contemporary sizes ranging from XS to XXXL. They offer a unique selection of hand picked styles and gifts for men, women and children in modern sizing. They are based out of western New York but have a great online store also! I was lucky to meet the couple behind Cats Like Us while at The New England Shake-up last month and they were great!

I am so happy to welcome She Mused to The Rockabilly Socialite! She Mused has been getting some great feedback on my social media channels for their one of a kind plugs. I know a lot of girls have gauged ears and have a hard time finding plugs to fit their retro, rockabilly or pinup looks. So that is where She Mused comes in! She Mused makes beautiful and one-of-a-kind plugs by hand using unique materials like resin flowers, metal and even teeth! These pieces are crazy cool! Make sure to check out She Mused for you dream plugs!
Thank you again to all of our advertisers, new and old!

The holiday season is fast approaching. Do you need to advertise your seasonal products, holiday sale or special event? Would you like to reach a targeted audience of thousands to advertise your business? Then why not advertise with The Rockabilly Socialite! If you would like to see your ad on this site, and your business featured in my monthly post, check out my
Advertise Page
. Prices are very reasonable, starting at just $20. What other marketing can you do now-a -days for just $20? You can have your ad up in just minutes!