advertise
Companies In My Social Circle: February
10:23 PM
Dollie DeVille
This February I wanted to say how much I love my advertisers! They keep this site going for everyone to enjoy. So let us take a minute to appreciate them:
Did you know that it is only 50 days until Viva Las Vegas? Yup! It is sure coming up fast. There is still time (6 weeks to be exact) to plan your trip into the desert this April. Surprisingly, there are still tickets left! You can
buy them here
now and print them online. There are a few different options available. We always get the "High Roller" four day pass that gets you into all of the events during the weekend. There is also a "Classic" option that gives you access to the car show area each day, but none of the other events. If you just want to go for the car show only on Saturday, the "Hot Rodder" is for you!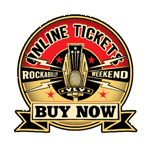 I will be starting a collection of VLV posts here on The Rockabilly Socialite in March. Until then, have you considered joining my
VLV Fitness Challenge
? There are six weeks left in the challenge that will take us right up to Viva Las Vegas. If you want to look your best for VLV, why not join in the fun? New posts weekly with updated challenges!
Welcome to my new advertiser Cici Punch Designs! Cici Punch Designs is a jewelry design company out of San Diego, CA. The owner and designer, Cici, makes all of the jewelry herself by hand using the highest quality supplies. She is inspired by vintage jewelry pieces and the natural beauty of Southern California. Her
website
is stocked with pieces to buy now, but she also takes custom orders.
My favorite collections on her site are the Cholita Bonita collection which is inspired by Dia De Los Muertos and the Cabana Babe collection which is inspired by the beach. Make sure to check out her site and support this small local business run by an awesome lady!
I also wanted to thank Darling Dames for advertising with The Rockabilly Socialite from Jan to February.
Have you visited the Darling Dames
website
yet? Darling Dames specializes in a mix of 1950's vintage style, tattoo art, and modern rockabilly style clothing and accessories. Darling Dames is based in Oceanside, CA and owned by a really rockin' chick. Make sure you head on over to the website to check out the cute clothing, purses and shoes! I tried to snatch some pictures to share with you all, but they were all protected. So you will just have to follow the link above and enjoy searching around!
I am so thankful to have been graced with an ad for
The Glamorous Housewife
on my site from January to February. I adore The Glamorous Housewife and am always inspired by her blog! She has a great sense of style, is a creative cook and fabulous entertainer. I always joke that I wish she was my wife. If you haven't checked out her blog yet, make sure to head over now!
If you would like to see your ad on this site and be included in next month's post, head over to my
advertise
page. You can place your ad in just a few minutes and rates are very affordable! You will be among some great company!
XOXO
Dollie