October was a busy month for me here at The Rockabilly Socialite. I have some great new advertisers to welcome into my circle. I am so happy to have you all here! It really is a great bunch right now and I couldn't be more appreciative to them for keeping The Rockabilly Socialite going!
Do you have your tickets for Viva Las Vegas yet? Remember that this event sells out every year, normally at the beginning of the year. Each year it sells out sooner, so get on it! If you haven't seen the lineup for this year, here it is:
As always there are some great acts. Everyone is really excited for Imelda May to play at the car show. I am personally really looking forward to The Trashmen and Los Straitjackets being at the car show. The car show is often the highlight of the weekend for most people, but for me the highlights are the last night ballroom headliners. Specifically, the Sun Records Showcase. I am so excited to see Sonny Burgess, Carl Mann and Hayden Thompson again! As I have mentioned already, I am really looking forward to seeing Pat Capocci for the first time.
Viva is also welcoming back WILD records with the Wild Records Showcase and the Young and Wild Showcase. I am really looking forward to the addition of the Rhythm Bomb Records Showcase after attending the Rhythm Bomb Records Weekender last month. They have some awesome acts so I can't wait to see who plays at Viva Las Vegas this year!
Baubles & Whatnots
Have you started your holiday shopping yet? Are you looking for the perfect unique gift for the vintage loving gal in your life? Why not consider a handmade hat from Baubles & Whatnots? You get the vintage look without worrying if the gift you give will fall apart the first time they wear it. You also don't have to worry about bidding on an auction and waiting for it to end. These hats are ready to buy now: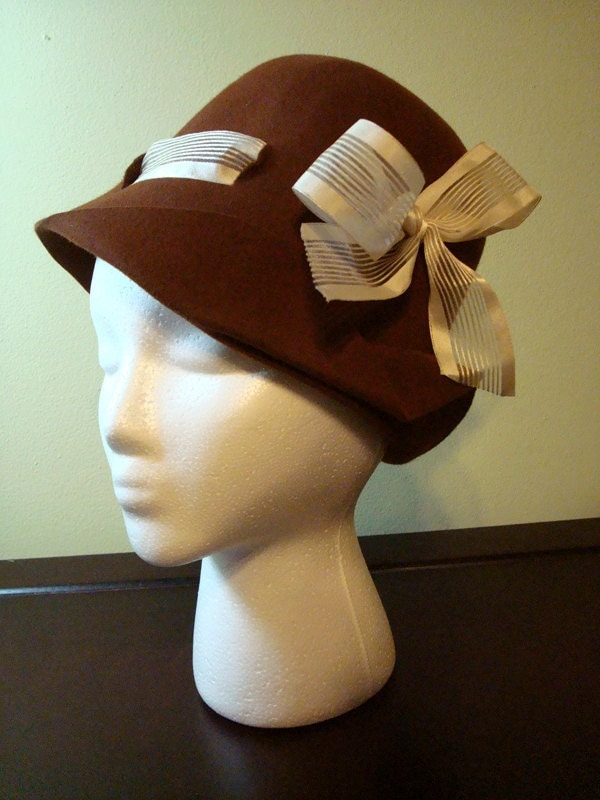 This darling
chocolate brown wool hat
is on SALE for only $35! Someone needs to snatch this up!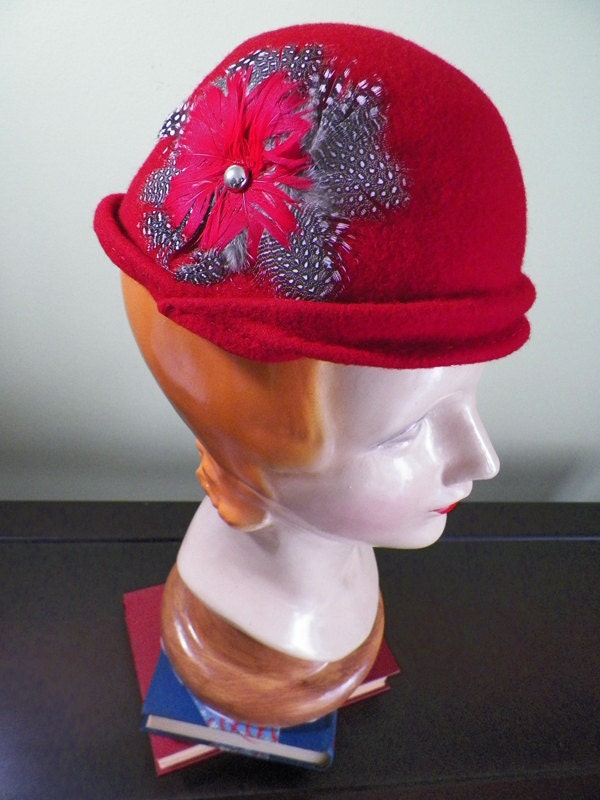 This sassy little
crimson red wool cloche
is also on SALE for $40.
This classy
Navy Blue Wool Fedora
is also on SALE for only $45. What a steal!
The Oblong Box Shop
Have you checked out the Oblong Box Shop yet? The website is really designed well. It is easy to use and beautiful to boot. They have so many cute and well prices dresses I want! I am going to be adding a few of their dresses to my Christmas list, that's for sure!
I love this
Space Cadet Dress
and its a steal at only $77.
I'm really into black lace right now. This
Clara Dress
is on SALE for only $22.50. Really???
The same for this
Marilyn Dress
. It's also on SALE for $22.50. This would be great for a Christmas party at work!
I recently received a clutch for review from Comet Clutches (also sold at The Oblong Box Shop), so check back for that post coming soon!
Lanark Records
Lanark Records is a record label out of Lancaster Pennsylvania. They record and release modern rockabilly, Rock and Roll, blues, old school Country and Western, Sixties Pop, British Invasion, Surf Music, Americana, Folk and Roots music. This week Lanark sent me two albums to review:
The Reach Around Rodeo Clowns brand new release
and
The Rockats Rockin' Together
I will have the reviews up asap. In the mean time, head on over to Lanark's awesome website to purchase these and other albums. I heard through the grapevine that one of my favorite new bands is recording a new record on Lanark, so you might want to add them on
Facebook
to keep up to date with them. Also, Lanark Records will be at Viva Las Vegas again this year!
Plastic Land
Plastic Land is a purveyors of kitsch curiosities and retro clothing since 2002. They feature clothing collections with bones, zombies, and modern Victorian looks. They also have collections for the pin-ups, like sailors, swallows, and stripes. Other then clothing, they also have accessories, books, and stuff for the home. The prices are very reasonable and they have a ton of sale items.
We are entering coat season, and Plastic Land has some new arrivals including the beautiful
Midnight In Paris wool coat
for only $116.
I love this dress for the upcoming holiday season.
Flirty Frock Dots Wrap Dress
for $120.
They also have some great cookbooks like this
Vegan Diner
cookbook and a
Vegan Cupcakes
cookbook. They are speaking my language! These would be a great gift for the retro vegan in your life.
Thanks again to all of my Advertisers! Would you like to see your company featured here? It is very easy to
advertise with The Rockabilly Socialite
and have your ad placed in just a few minutes!
XOXO
Dollie