Welcome to all of the new advertisers on The Rockabilly Socialite! I am very excited to introduce the newest companies in my social circle. This might just be the biggest post yet thanks to these wonderful advertisers:
Baubles and Whatnots
Fall is officially here and we know what that means- hats! Fall is the perfect time for beautiful vintage inspired wool hats! Have you checked out the amazing hats made by Maureen of Baubles and Whatnots? If not, check it out: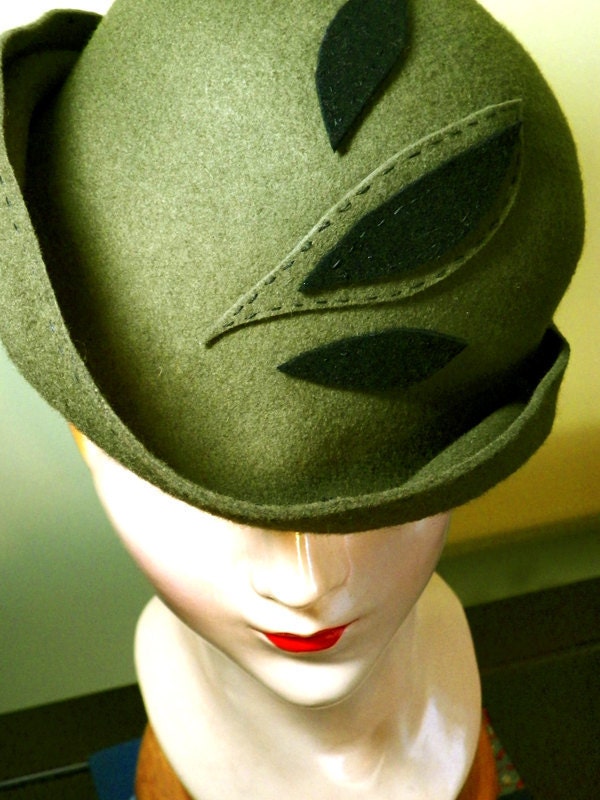 Buy it here!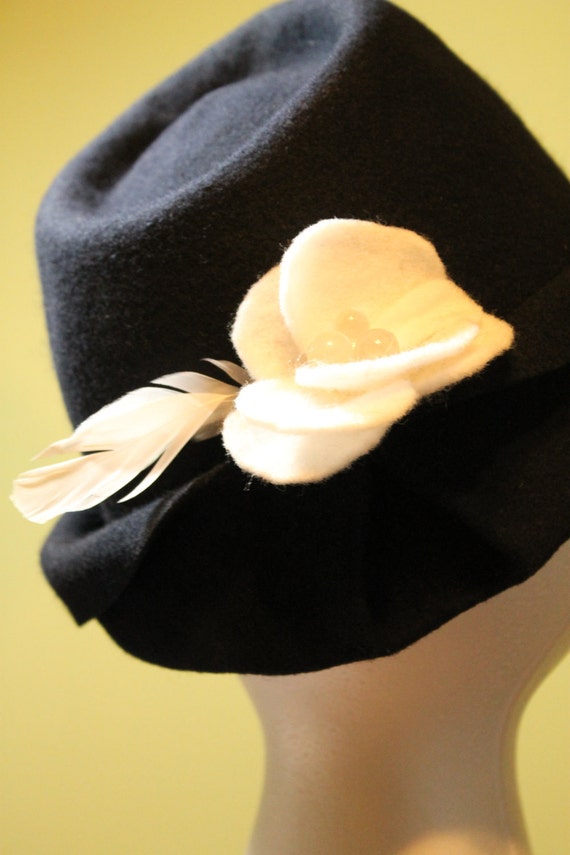 Buy it here!
Viva Las Vegas
I am sooooooo happy to announce that Viva Las Vegas Rockabilly Weekender has started advertising on The Rockabilly Socialite. It's that just a match made in heaven? You have all heard me talk about Viva Las Vegas Rockabilly Weekender a ton, and it definitely won't stop now.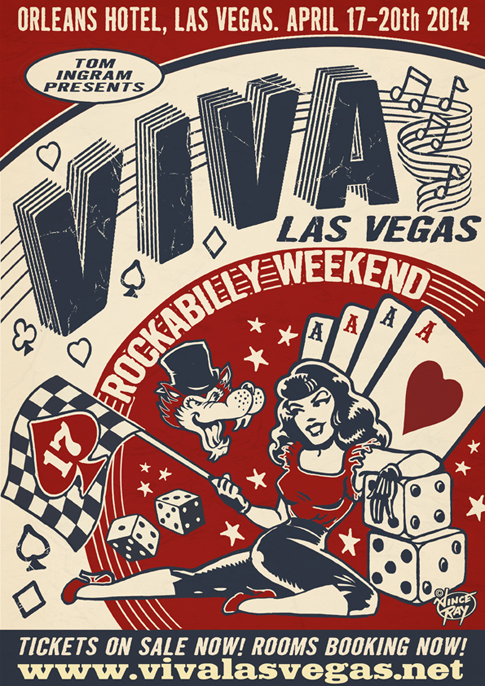 If you are not familiar with Viva Las Vegas, it is the world's largest rockabilly weekend. It has been going on in Las Vegas annually for the past 16 years. Viva attracts the best bands of today and legends of the past. The classic car show, tiki pool party and burlesque show is also a huge attraction. There are also great vendors, records hops and vintage fashion show and slide shows. If you are interested in everything rockabilly, this is the place to be. Next year's Viva Las Vegas is set for April 17th-20th 2014. I'm booked and ready to go. Are you? If not, get your tickets now on their
website.
This monthly feature will allow me to keep you updated on current Viva Las Vegas news. The news this month is that the long awaited band lineup has been announced:
VLV17 ENTERTAINMENT LINE UP:
CAR SHOW
IMELDA MAY
THE TRASHMEN
LOS STRAITJACKETS
AQUASONICS
+ one more to be announced
INSIDE THE ORLEANS HOTEL
Sun Rockabilly Show Starring
SONNY BURGESS
CARL MANN
HAYDEN THOMPSON
NARVEL FELTS
From the UK
CRAZY CAVAN & THE RHYTHM ROCKERS
FURIOUS
THE JIVE ACES
JAMIE 'BUBBA' FAULKNER
DOEL BROTHERS
From Australia


PAT CAPOCCI AND BAND
SCOTTY BAKER
From Italy
DALE ROCKA & THE VOLCANOES
From Japan
CONNY


From Mexico
LOS SANTÍSIMOS SNORKELS
From USA & Canada (in random order)
MORRY SOCHAT & SPECIAL 20s
STOMPY JONES
KIM LENZ & JAGUARS
HULA GIRLS
STARJAYS
CARMEN LEE & THE TOMORROW RIVER TWO
TEQUILA WORMS
LIL MO & THE DYNAFLOS
HI-LO TONES
SWITCHBLADE 3
SHAKEDOWN COMBO
HOT RODDIN ROMEOS
JD BENDER
OCTANES
WHISKEY KISS
HANK BIGGS & THE HARDTOPS
JINX JONES
GIZELLE
MODERN DON JUANS
LOST DOG FOUND
CROWN CITY BOMBERS
BUZZ JUMPERS
GERONIMO & THE SCALPERS
ROYAL RHYTHMAIRES
FRANTIC ROCKERS
LUCKY TUBB
JITTERY JACK
VINTAGE VANDALS
DRIVE IN ROMEOS
LOS HIGH TOPS
CADILLAC CASANOVAS
BARNYARD STOMPERS
RHYTHM SHAKERS
RUMBLE KING
MILLWINDERS
MOONLIGHT HOWLERS
VICTOR & THE BIG MOMENTS
ROCKIN RICK & RHYTHM WRANGLERS
CASH O'RILEY
1950s DOO WOP ACT to be announced
VIVA LAS VEGAS POOL PARTY
EDDIE ANGELS GUITAR PARTY
HOT ROD TRIO


THE VLV BURLESQUE SHOW
Produced by Audrey DeLuxe and Tom Ingram
Acts booked so far....
From UK - IMMODESTY BLAIZE
DIRTY MARTINI
ANGIE PONTANI
ROXI D'LITE
OPHELIA FLAME
AUDREY DELUXE
GAL FRIDAY AND PEEKABOO POINTE
CLEO VIPER
DARLINDA JUST DARLINDA
CHRISTOPHER WONDER
HOST TBA
SPECIAL SHOWCASES
WILD RECORDS SHOWCASE
YOUNG & WILD SHOWCASE
RHYTHM BOMB RECORDS SHOWCASE
SPECIAL EVENTS
JIVES & DOLLZ SHOW with The Jive Aces and The Satin Dollz
VIVA LAS BOWLING
Audrey DeLuxes BURLESQUE BINGO
BURLESQUE COMPETITION
ALL NIGHT JUMPING SHOWCASE
DEKES GUITAR GEEK SHOW
SWEET PEAS HOOCH & SMOOCH
CHARLES PHOENIX SLIDESHOW
VLV VINTAGE FASHION SHOW
JIVING CLASSES
JIVING COMPETITION
SWIMSUIT COMPETITIONS
TATTOO LOUNGE (now larger)
PIN UP CONTEST
TATTOO CONTEST (for tattoos done at VLV only)
AT THE CAR SHOW
Over 800 pre-64 period correct cars
Over 100 vendors
Competitions
Prizes for cars
Special guests
Special displays
Movie Cars display


AND MUCH MORE.......
Heartbreaker Fashion
I am so happy to have an ad for Heartbreaker Fashion on the site. I recently modeled for Heartbreaker and I was so impressed with the quality. I love that Heartbreaker is a small business owned and run by a mother daughter team. They cut and sew each piece after it is ordered, so they can do a lot of custom options like a certain cut with a certain fabric. They have some super cute stuff so I highly recommend you check them out!
Vintagers is a UK based vintage social network where you can connect with other people into the vintage lifestyle, find cool locations near you, and shop. In the Marketplace you can make your own shop to post vintage items for sale. There is even a blog! Here is a video to get an idea about what Vintagers is all about:
Sign up was free super easy. The avatars are super cute:
My name is Rockabilly Socialite. Add me as a friend. I already found a ton of vintage bloggers there! I'm going to have a lot of fun on this site and I think you will too. Check it out!
The Oblong Box Shop
I recently discovered The Oblong Box Shop and I am in love! They have the cutest and most unique retro inspired clothing and accessories.
I love this Limited Edition Shag 55th Disneyland Anniversary print clutch!
Get it here.
I love this atomic house print dress. It's only $69!
Get it here.
They even have vintage clothing, like this 50's prom dress.
Get it here.
XOXO
Dollie