I am so excited to be sharing this Bridgette skirt from Nicole Katherine Designs spring collection with you! I first saw it a year ago as a prototype and I couldn't wait to have it. After a year it is finally out and I am thrilled with it.
I have already worn it three times since I got it. The colors in the print (mint, creamy yellow and red) lend so well to matching it with multiple tops. Here I paired it with a light yellow vintage short sleeve sweater and red accessories. I was on my way to run errands and I got sooooo many compliments on it! Here I am not wearing a petticoat with it, it is pretty full on its own.
Another time I wore it with a red button up sweetheart top also from Nicole Katherine Designs. Then I paired it with a while lace slip, petticoat and white accessories. I love colorful outfits so this is right up my alley! I wore this to the Viva Las Vegas pre party and I felt as cute as a button!
The print, colors and fullness of this skirt make it unique, but the waistband is really the stand out. The wide waistband is curved at the top like an apron, making it feel like the perfect Suzie Homemaker outfit. I think the cut is really flattering too, because it increases the distance between your waist and your bust, drawing attention to your smallest part and then gently skimming off your hips, which is your widest part.
The cherry on top would have to be the amazing pocket details though. I love that the inside lining of the pockets and all red and it comes over the pocket to form a cute red triangle on the outside. How much do we LOVE pockets on circle skirts? They come in so handy too! This skirt was initially imagineered to come with a red fabric belt, but was later removed. I may try a red belt and see how I like it.
I think this skirt is a great deal at $80.00. Nicole Katherine never skimps on quality, so you know this isn't a cheaply made mass produced reproductions garment that will fall apart. Her fabric is very high quality too, with a nice weight and soft polished cotton feel. I know you won't be disappointed with this skirt!
You can get this skirt for a limited time on her
Etsy store
or
website
while they last. I imagine they will sell out fast. Especially because she is offering a 25% off coupon to my readers. Did you catch that? 25% off your next purchase using coupon code NK25PINUP. She still has some of these red sweetheart tops for sale too, so maybe you should get one to match! That top looks cute with her jeans and coveralls too.
She has other new items in the shop too, like this super cute Fiesta pinup dress. I would adore this dress in red!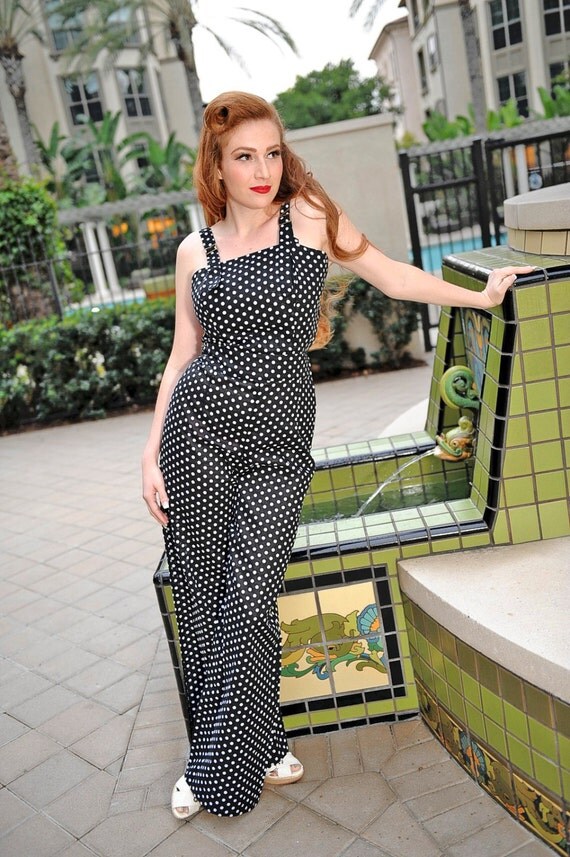 Check out this adorable "Jivin' Jumper" with open back!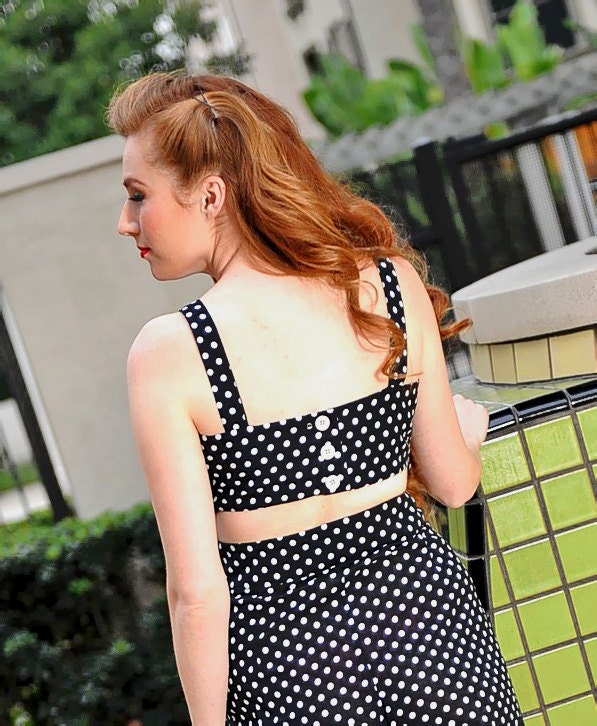 You better get your butts over there before they sell out! Don't forget to use your 25% off coupon code!
XOXO
Dollie