What to do on Saturday: Car show!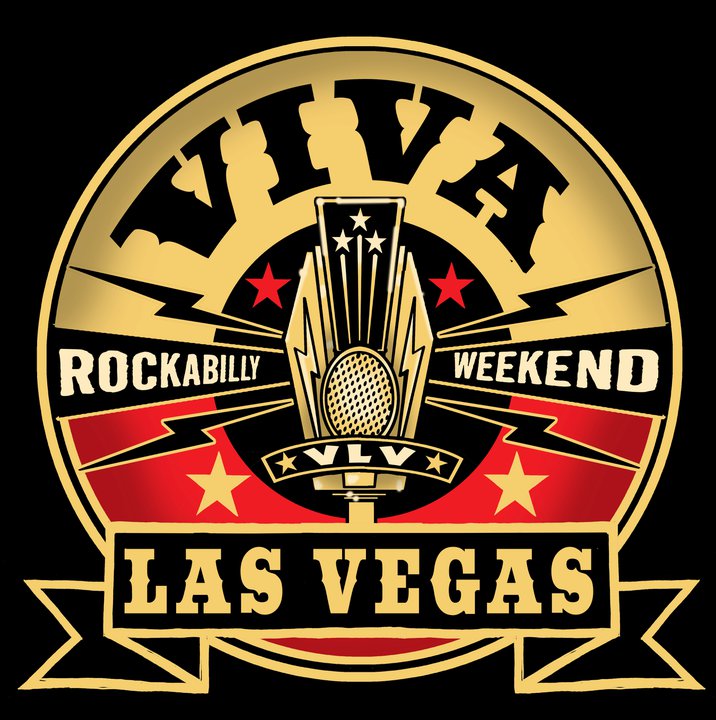 The most talked about event at Viva Las Vegas would have to be the car show. This is probably due to the fact that you don't need a wristband to get in (you can pay a fee to go in just for the day), so this ends up being the most attended and publicized event of the weekend. It is possibly the biggest vintage car show in the world (I read that somewhere once). You have cars, pinup girls, vendors, booze and bands-what more could you want out of a car show?
Car show in '05 I think
The car show takes place in a back parking lot at The Orleans Hotel on Saturday afternoon. The car show is put on by The Shifters Car Club. If you want to put your car in the show it has to be pre-registered, approved, and you have to pay a fee (not applicable if you have a wristband). Then you can park it in the show area when you arrive at Viva , but I think you will still have to get there at the crack of dawn Saturday morning. We put our car ('55 Ford Fairlane Custom) in the car show twice, and we still have a ton of friends that do it every year, but it is a lot of work. We ultimately decided that it is not worth the headache and hassle of driving it all the way to Viva, getting up early on Saturday morning, and sitting there with it all afternoon. So, now we are just attendees. But now that we have seen how much work goes into getting a car ready for an event like this, driving it all the way there, and actually getting it in the car show-we have tons of respect for all of these amazing cars we see there. Some of these cars come from as far away at Canada and Mexico too! If you love cars, you can't get any better then this car show!
Car Show in '07
There are always a ton of girls at the car show taking pictures. Some girls set up appointments with professional photographers because they are always there with special deals for Viva. Most girls will pose for anyone who wants to take their picture, so this is a great time to get a souvenir picture with a cute girl and a nice car. Some people even provide props for people to take pictures with. Last year someone brought a giant steel cake that you could get in and have your picture taken. It was a hoot! So, if you like being in front of the camera more then behind it, this is the place to be.
Car show in '10
There is also shopping! The car show has tons and tons of vendors! They are not just car parts and they are not just the same ones from upstairs. There are bigger reproduction clothing and accessories companies with booths, car parts and accessories booths, art booths, and also more vintage clothing booths. So, if fashion is your thing, you can people watch to see what all of the girls are wearing, and do some shopping too!
On Saturday we normally hit the jive lessons at 1pm and get to the car show about 3 pm-just in time to take a stroll around the cars and see the bands. This year the lineup is the best yet- The Dynotones, The Blasters, and The Killer himself Jerry Lee Lewis! I personally am very excited to see Jerry Lee for the first and probably last time. If you are in it for the music, you can't miss this show!
Chuck Berry at the car show last year
The car show area is very wide, and it is all on concrete, and there is only standing room for the bands, so make sure you wear comfortable shoes to walk in. While standing there watching the bands you will get very scrunched in by the crowd, and it is very hot outside already, so make sure you wear something cool, preferably with layers you can take off and put on if you get hot or cold. Remember to wear sun block and drink plenty of water.
The Rockabilly Socialite's Verdict: Try to make it! Even if the car show crowd is not your scene, you don't want to miss this chance to see Jerry Lee Lewis. Who knows how much longer he will be with us!
XOXO
Dollie