I thought I would update you on a few recent purchased and craft projects.
I finished one out of two barkcloth pillows.
I got my 3rd lady head vase, a red head! $12
Pink kitchen canisters $24
Grease jar $8
Another piece of gold glitter set, a big leaf serving bowl $24
Gold celluloid vanity tray, now on the toilet, $12
Remember when I said that I was working on a painting?
Well, I finished it weeks ago, and never posted about it because I was not sure if I liked it or not.
Well, here it is! It is an atomic dead fish, duck/chicken and crab. Perfect for the kitchen! :)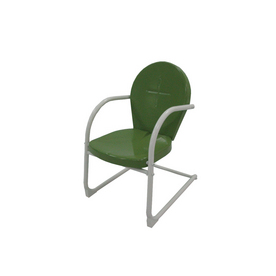 I also got new patio furniture! This metal set, with a green chair,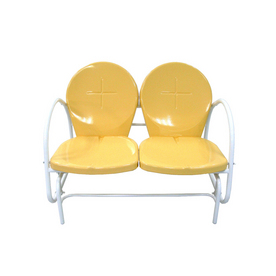 a yellow glider,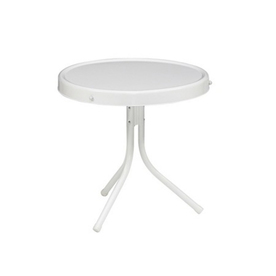 and little cocktail table.
And to go with it, a new BBQ/Smoker!
I can't wait for summer now!
XOXO
Dollie